Handbill: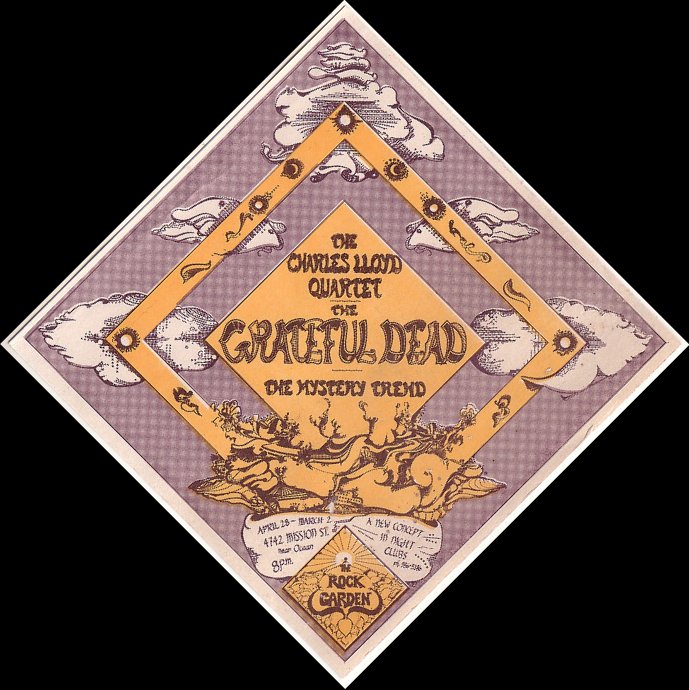 Poster: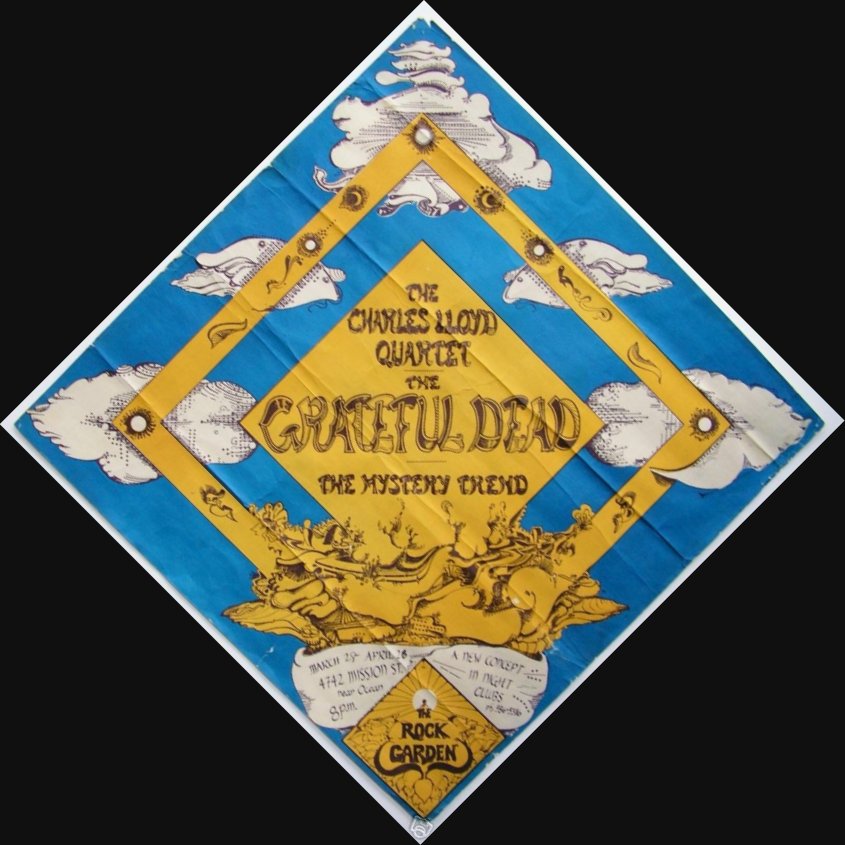 3/28/66 - 4/2/66 (see below)
Venue: Rock Garden
San Francisco, CA
Artist:
Handbill: Michael Wood/Pyxis Studios
Poster: Dellaha Graphic Arts (?? see poster detail )
hb: 5 1/4" x 5 1/4", poster: 16.5" x 16.5"
I'm not sure what the deal is with the different artist credit on the poster. I'm going to guess that Dellaha was the printer.
Also, the poster has the dates as March 2 - April 28. The 8 in 28 was crossed out by hand and an 8 was added to 'March 2'. The handbill has the dates as April 28 - March 2. I've listed the poster as 3/28/66-4/2/66 based on David Sorochty's logical argument at deadlists - see the setlists/discussion link below.
Shees! Friggin' hippies. Can't even get the dates straight!
Open this page in a new window
Goin' home, goin' home