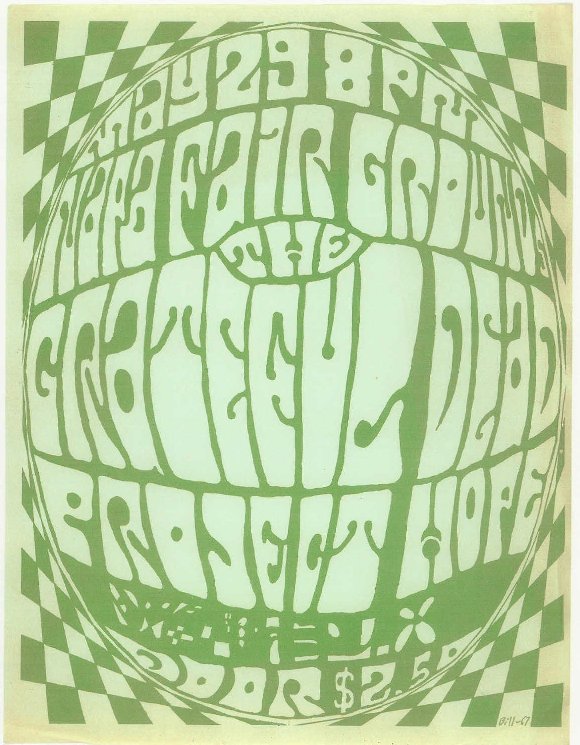 5/29/67
Venue: Napa Fairgrounds, Napa, CA
Artist: Bill Somerville
This show is not listed at deadlists.com. A post to the deadlists discussion group states,
"There was a show on May 29, 1967 at the Napa Fairgrounds in Napa, CA, in a building now called Chardonnay Hall.
I was in high school then and was one of the three promoters of the show. I remember them playing a thrashing 'Viola Lee Blues', 'It's All Over Now, Baby Blue', 'Cold Rain and Snow', and 'Good Morning Little Schoolgirl' ".
Open this page in a new window
Goin' home, goin' home