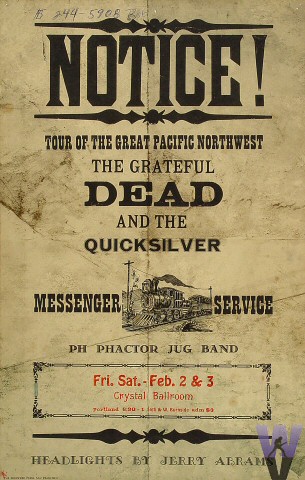 2/2-3/68 poster
Venue: Crystal Ballroom, Portland, OR
Artist: George Hunter
12 3/4" x 20"
George Hunter was co-creator of what is widely considered to be the "seed" psychedelic poster. Check out the poster and essay here
Thanks to Wolfgang's Vault for permission to use this image. Vintage Posters, T-Shirts, Concert Tickets - Wolfgang's Vault sells vintage and authentic live performance posters, t-shirts and concert tickets from the 60s to the present.
Open this page in a new window
Goin' home, goin' home